Welcome to John R. Lewis College
Dear Student,
As provost of John R. Lewis College, let me be one of the first to congratulate you and your family on your admission to the University of California, Santa Cruz, and to welcome you to John R. Lewis College. Our faculty, staff, and students look forward to meeting you, and we are excited that you will soon join our community.  
Founded in 2002, our intellectual theme is "Social Justice and Community." Many of our educational, social, and cultural programs reflect this theme. Our student body represents the full array of majors that are available at UCSC including those in the natural sciences, humanities, arts, engineering, and social sciences. As a John R. Lewis College community member, you will have many exciting opportunities to enhance your undergraduate experience through programs such as Multicultural Community Weekend, Alternative Spring Break, Praxis, Practical Activism Conference, and many others. We encourage students to develop the knowledge, skills, and cross-cultural understanding, and social connections necessary to become actively engaged and future leaders in their own communities, workplaces, and academic disciplines, as well as in the larger U.S. society and the world.  
In the coming weeks, you will receive a number of emails from the university as you prepare to join us in fall quarter. As you will soon find, checking your email daily is critical to your success at UCSC! You will soon receive emails from your John R. Lewis College advisers with more information about enrollment.
Our Academic Advisers, and our Peer Advisers are available to answer your questions about scheduling classes, degree requirements, qualifying for a major, educational support and opportunities, and almost anything else you can think of. From the time of admission to UCSC to the time of graduation, your John R. Lewis College advising team is here to help you achieve your academic and personal goals. For general questions about your academics please contact jrlcadvising@ucsc.edu.
In preparation for the fall quarter, new students are invited and encouraged to attend the UCSC Summer Orientation Program in July.  Summer Orientation is designed to help students enroll in classes by learning about their degree requirements from their college adviser, and to meet with major advisers to learn about program requirements. You will also have an opportunity to take a tour of the campus and to learn about campus resources such as Learning Support Services, safety resources, the Health Center, financial aid, housing, career services, and more. You may notice that there is a family component of orientation. Though we invite and encourage family to attend, it is not required for them to attend Summer Orientation, especially if coming to orientation causes financial hardship. If you are unable to attend orientation, more information will be sent to you to help you prepare for enrollment​ will be emailed to you.
I hope you will soon feel at home here at John R. Lewis College. We know that you will be an integral part of our community, and I encourage you to get to know me, the faculty, the staff, and other students. We are all here to guide and mentor you during your time at UC Santa Cruz and throughout your university career.
​We encourage you to get involved in the college experience, and not to hesitate in asking for assistance or information from any of our wonderful staff. You will discover that there is a great deal to learn about academic policies, resources, and UCSC in general. I look forward to meeting you in the coming year. Again, welcome to the John R. Lewis College community.
Warmly,
Dr. Flora Lu

Provost, College Nine and John R. Lewis College
Associate Professor, Environmental Studies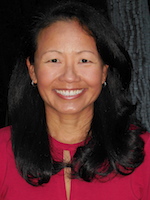 New Frosh (First Year Students)
New Transfer Students
New Visitors (International Exchange, Intercampus Visitors, etc.)