Welcome John R. Lewis College Families
Welcome John R. Lewis College families!
Congratulations and welcome to John R. Lewis College!  We think your student made the best choice in deciding to come to UC Santa Cruz, John R. Lewis College and we hope that their transition and time here is transformative. 
We know that
 parents, guardians, family members, and other loved ones want to stay connected to your student. Check here for information, FAQs and events for families
Please enjoy this welcome video from Provost Flora Lu and Senior Director for College Student Life, Sarah Woodside Bury.
---
Events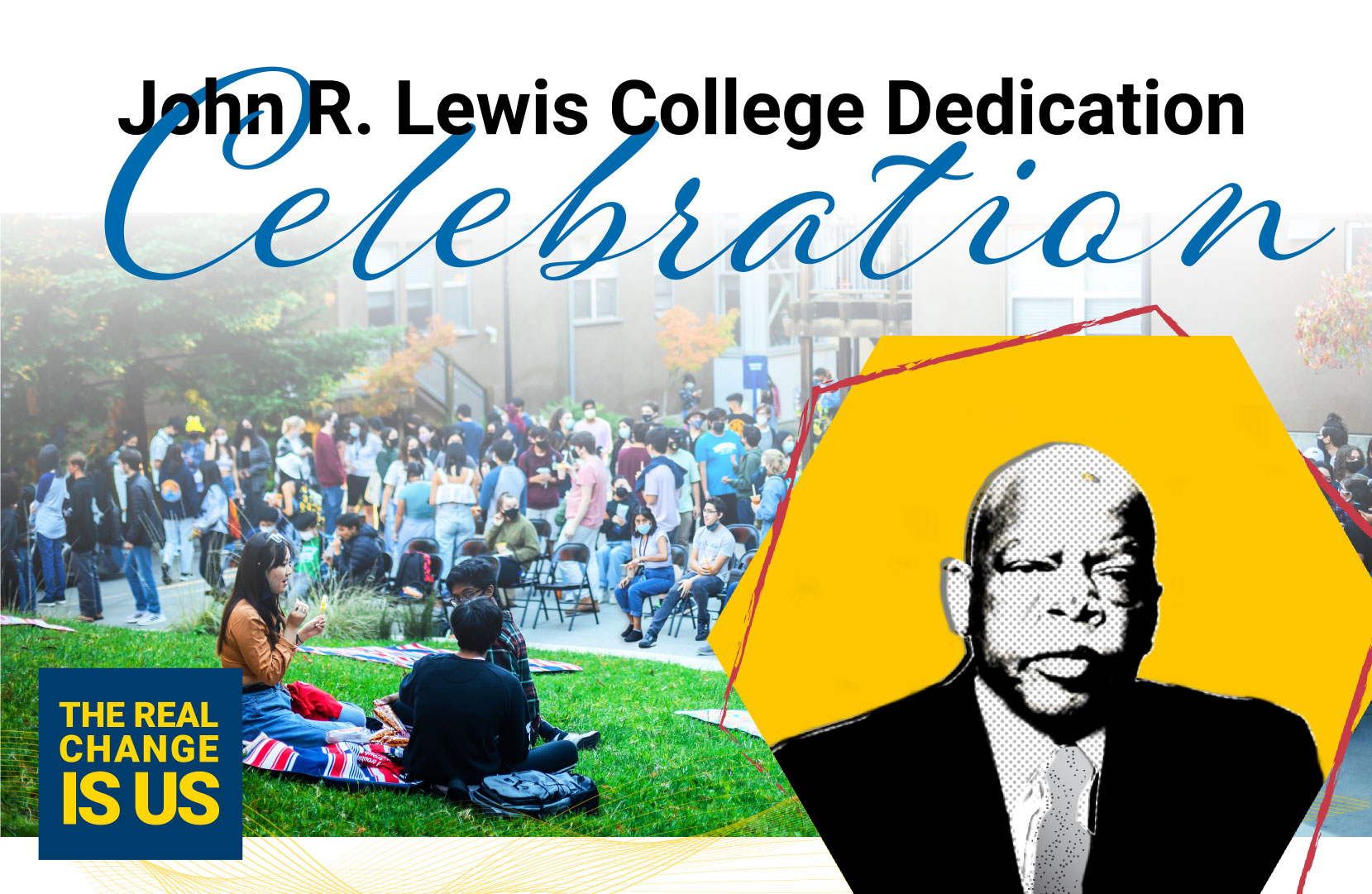 John R. Lewis College Dedication Celebration
Friday, May 6th - Quarry Ampitheatre - 4:00pm PST
Doors open at 3:00pm 
Join us as we celebrate the renaming of John R. Lewis College in honor of John R. Lewis. John R. Lewis College is UC Santa Cruz's youngest and one of the most diverse colleges. It is home to a series of robust programs designed to realize its founding themes of Social Justice and Community, all aimed at empowering students to create positive change. We celebrate this momentous occasion with powerful speakers, performances, and a call to action to empower our students to seek justice and create necessary trouble in their educational journey and beyond. A college in John Lewis' name is a profound honor and a great responsibility for UCSC. This dedication celebration will solidify our commitment to live up to the legacy of Representative Lewis, to answer his call to create a more just and fair society, and to leave the world a better place than we found it. Come be a part of history in the making!
 Register and learn more about our featured speakers for the day here!
---
Family Day
Please see the recording from Family Day 2022, and a list of resources mentioned below.
We also invite you to watch the series of video tours of important locations around John R. Lewis College
(soon to be John R. Lewis College) at the link below:
Email Contacts:
---
Resources 
This section contains resources for the family members/support people of our College Nine and John R. Lewis College students. 
Please click the links to learn more!